SUPERNOVA EARLY ALERT NETWORK
First International Workshop
Boston University

Boston, MA
September 11-12, 1998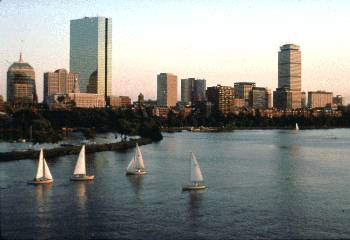 A meeting of neutrino experimenters, supernova theorists and astronomers to plan the world-wide response to the next Galactic core collapse supernova.
Topics for Discussion:
The neutrino signal and triangulation: what will the individual experiment signals look like? How well will it be possible to point to the supernova by combining neutrino burst timing information from different neutrino experiments?
Inter-experiment connection: alert implementation and data exchange issues.
Connection with the astronomical community: how can we organize astronomer responses to have the best possible chance of observing early supernova light?
More information: http://hep.bu.edu/~snnet/
---
Information for attendees. Attendance by invitation.

Local organizers:

Kate Scholberg, schol@budoe.bu.edu, Boston University
Alec Habig, habig@budoe.bu.edu, Boston University

Advisory committee: J. Bahcall, A. McDonald, L. Sulak, Y. Totsuka